Those who have purchased human hair extensions must be interested in the single drew hair. You may come across these two keywords when looking for human virgin hair extensions that you are unfamiliar with. This article will tell you everything you need to know about Vietnamese single drawn hair.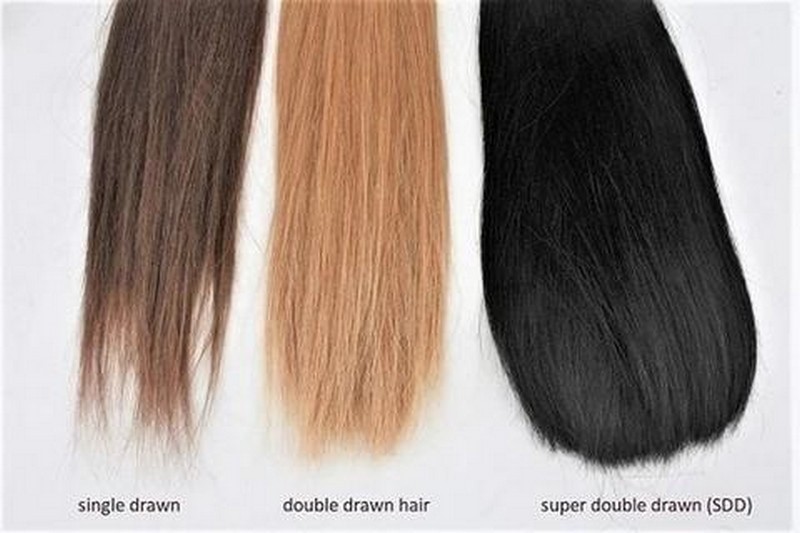 Definition of Single drawn hair and the origin of Vietnamese single drawn hair.
The normal individual may find it difficult to distinguish between Vietnamese Single drawn hair and Vietnamese Double drawn hair. I'll show you how to do that in this article. I'll show you some interesting facts about Vietnamese single drawn hair.
Definition of Single drawn hair
Single drawn hair refers to extensions made up of various lengths of hair that are thickest at the top, taper in the center, and thin out at the ends. The length of hair that has been twice drawn is uniform. The hair is thick and plentiful from head to toe. It is used to make a variety of hair extension products like hair weave vs extensions, hair wigs and so on.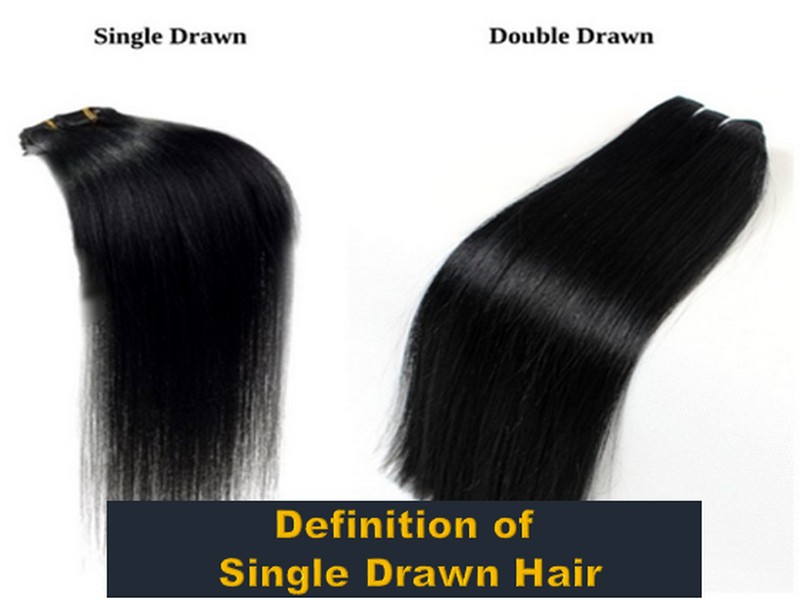 The bulk of hair extension companies sell single drawn hair. Single drawn hair is extremely inexpensive to make since wholesale hair vendors factories combine longer hair with less expensive shorter hair. This means that a company can claim to have 20-inch extensions when only 30% of the strands are 20 inches long and the rest are 5-16 inches long. This is why certain extensions' terminals appear to be so thin. You're paying for hair that's 20″ or longer, but you're only getting around a third of that length. For your information, the wholesale hair vendors factories are hair factories that can produce the hair extensions in quantity and distribute them to B2B customers.
Origin of Vietnamese single drawn hair
Vietnamese single drawn hair are collected from young females aged 18 to 35 by Vietnamese hair dealers. Due to their cuticle alignment, their hair is said to be in exceptional condition when compared to prior generations. Vietnamese hair is strong and healthy as a result of frequent natural hair care combined with the country's warm climate. According to Vietnamese hair factory assessments, Vietnamese hair is frequently absorbed with lemon glass, grapefruit seed, locust, and other healthy ingredients for hair volume and shine. In Vietnam, you may discover a variety of hairstyles such as Vietnamese bone straight hair, tape in/tip in hair, clip in hair, and so on.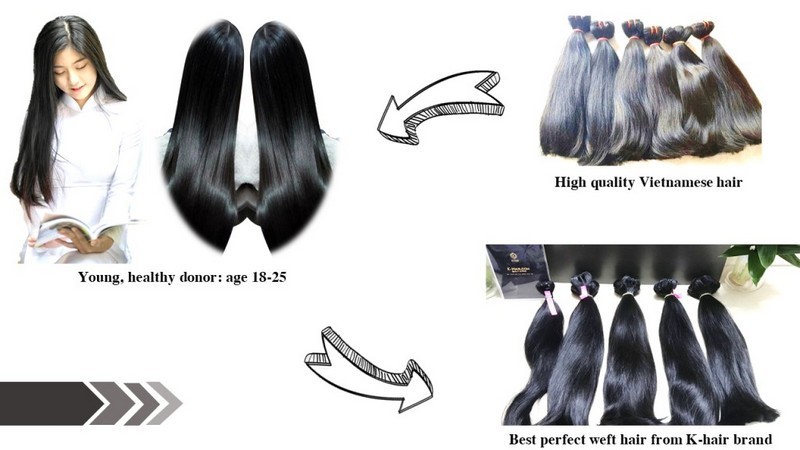 Which is considered the best Vietnamese single drawn hair?
The finest possible quality Each strand of pulled hair should be 100% virgin human hair. Besides, the Vietnamese remy hair is not as high-quality as virgin one, but its quality is still amazing. If you're using synthetic hair, it looks great right away. However, they will become frizzy, fall out, and damage your natural hair after only a few uses. You may simply start a hair company and make a fortune with human single drawn hair. More information about wholesale hair suppliers and how to establish a company can be found here: How to start your own hair business.
The finest possible quality Each drawn hair must have a distinct origin. Vietnam is presently regarded as one of the world's leading wholesale and retail hair suppliers. It is not overly pricey, but it gives you fantastic hair.
The finest possible quality It is necessary to utilize and care for single drawn hair. If you don't, your hair, no matter what type it is, will be damaged in no time.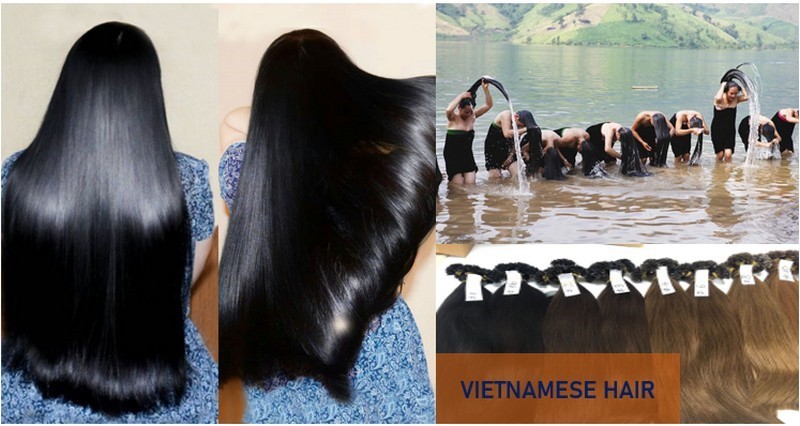 Pros and cons of Definition of Single drawn hair
You should carefully examine this section to determine if you should go with the Vietnamese Single Drawn Hair or not.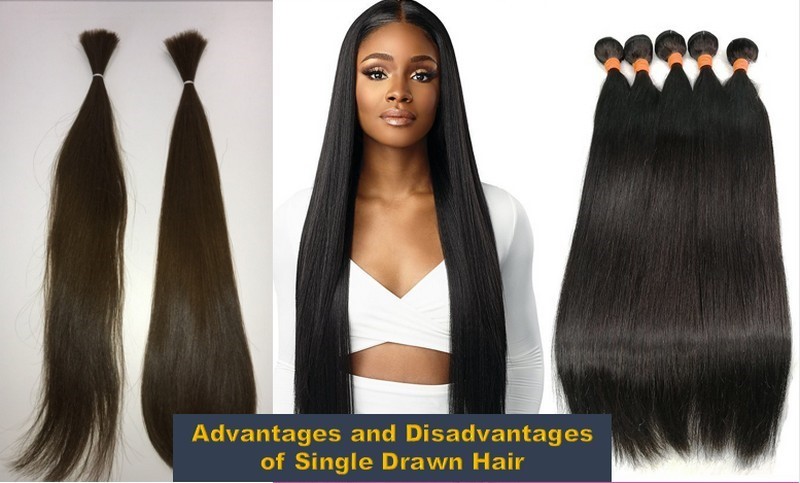 Advantages of Vietnamese single drawn hair
Vietnamese single drew hair may be used to extend your own growing hair while still seeming natural.
The single pulled hair is made up of a variety of lengths and originates from a single donor.
Vietnamese single drawn hair is reasonably priced and can be accommodated by most people's budgets.
Single drawn hair extensions have a low production cost.
How to reduce hair shedding for Vietnamese Single drawn hair:
So many of your service washing requirements should be eliminated! They will be able to slip off and dry as a result of this. There aren't many items I use. The more goods you use, the more frequently you must wash them. Use the product only when necessary.
When purchasing Vietnamese single drawn hair extensions, these are ready to use. To put it another way, not a lot of items are required. If you're curling your hair and want more hold, clip them before going to bed. The necessity for extra things in the morning would be eliminated.
If you need to apply hairspray, use a mild product that you can wipe off immediately.
Disadvantages of Vietnamese single drawn hair
One of the most common drawbacks of single drawn hair in general, and Vietnamese single drawn hair in particular, is that it is more difficult to blend, particularly in the mid and short lengths. The extensions have a lot of thickness at the scalp but are sparse at the ends, giving them a less natural appearance. To make the ends blend better, most people had to trim 5-6 inches off the ends, resulting in extensions that were much shorter than the ones they paid for.
It also has various additional features, such as:
There are a lot of short hairs along the road.
It has a scraggly look because the tips are thinner than the top.
Most women cut two inches off the ends of their hair to solve the problem.
Average price of Vietnamese single drawn hair
Because it is easier to weave in a bundle and the strands do not have to be the same length, Vietnamese single drawn hair is less expensive than double drawn hair.
At wholesale costs, 10 bundles of Vietnamese Single drawn vary in price from $ 89 to $ 653.
This is the lowest price I've observed on the Vietnamese market; many companies may charge a higher price, but the quality you should examine will be clear.
The best place in Vietnam to turn to for the best price and best worthy quality is K-Hair factory. Unlike many ither commercial companies, K-Hair is the real factory which produces hair extensions and delivers them directly to customers. As a result, every from quality to price, services, etc are well guaranteed.