Vietnamese wavy hairstyles are a terrific way to add volume to your look. You can put on some make-up and hope for the best, but stunning human hair extensions will make you appear younger. A new hairstyle may make you look younger by elongating your face and highlighting characteristics such as high cheekbones, strong brows, and large lips.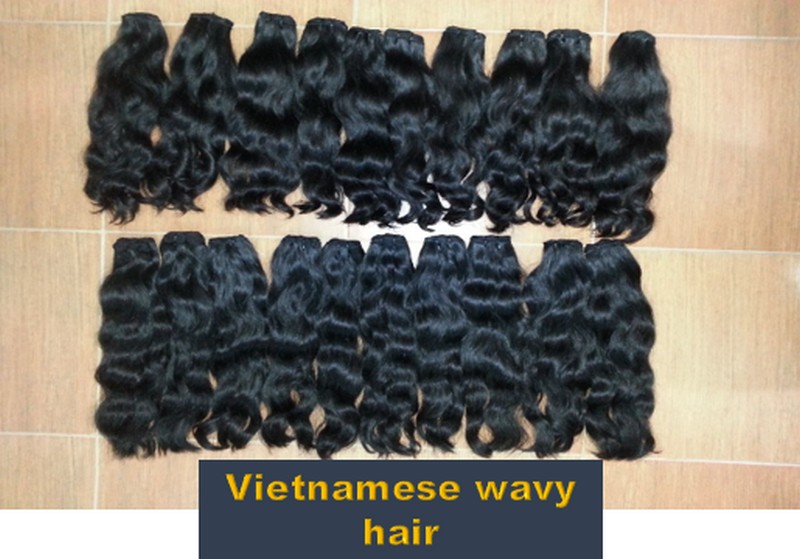 Overview about Vietnamese wavy hair.
Every woman aspires to have long, thick, or bouncy hair, but this is difficult to achieve. Only a select few have naturally long, flowing locks. For the rest of us, wavy Vietnamese hair is our only option. They are popular in many parts of the world.
What is the term Vietnamese wavy hair?
Vietnamese wavy hair, as opposed to Vietnamese bone straight hair, has a thicker texture. The wavy texture has a straight and curly feel to it. The strands are twisted into a "S" form. Although wavy hair isn't often oily, it does have a tendency to dry up and tangle. Those who already have a wave in their hair, as well as those who have dry or frizzy hair, should use these extensions. They'll work wonderfully for you if your hair isn't straight but also isn't "curly." Our Vietnamese wavy hair extensions are a great option if you've had problems matching our straight extensions to your natural hair texture in the past. Vietnamese wavy hair may be coloured a variety of hues, including ombre, red, blonde, and more.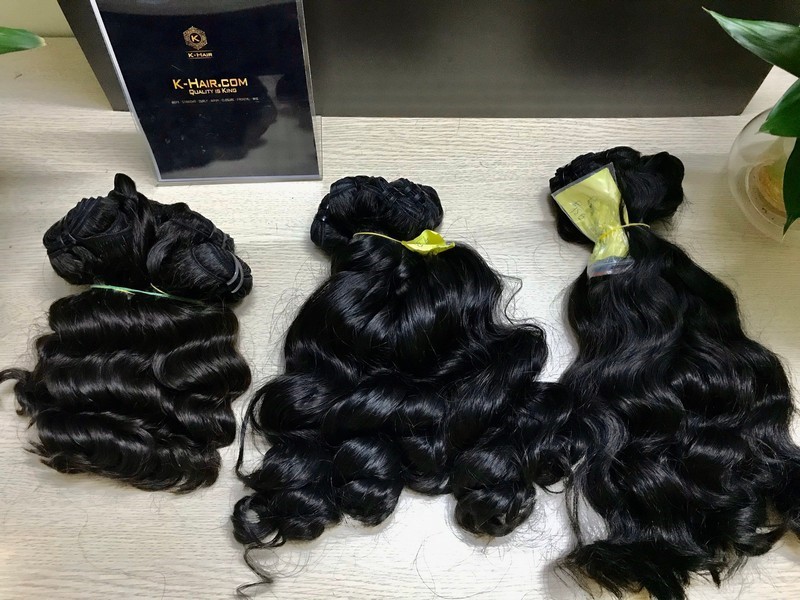 Can Vietnamese wavy hair be dyed?
Our Vietnamese wavy hair extensions are a great option if you've had problems matching our straight extensions to your natural hair texture in the past. Vietnamese wavy hair may be coloured a variety of hues, including ombre, red, blonde, and more.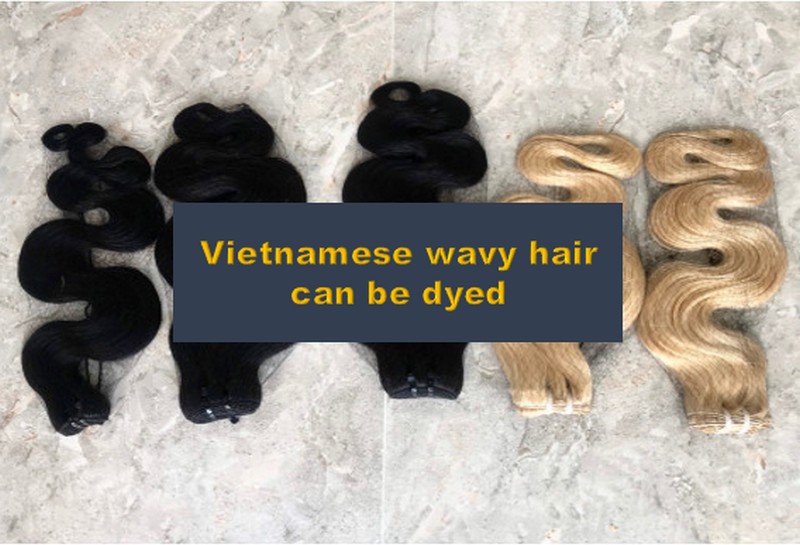 How to take care of Vietnamese wavy hair?
In most cases, the best Vietnamese wavy hair will last six to eight months. This is the same as durability of wavy hair extensions from the best hair suppliers all over the world.When properly cared for, virgin Vietnamese wavy hair bundles can last up to a year or longer. Weaving your hair is not a long-term baldness treatment.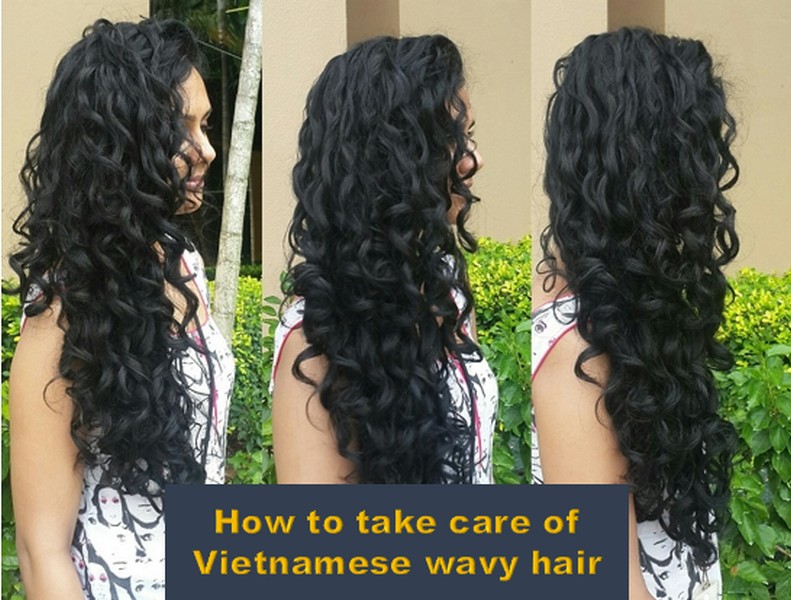 The first step to having long-lasting Vietnamese wavy hair is to obtain high-quality human hair extensions for materials, which is difficult because high-quality things are always expensive. You can, however, perform the following as part of your everyday hair care routine:
Use moisturizing shampoo and conditioner. It's crucial to admire your Vietnamese wavy hair first and foremost. The simplest way to do this is to use a moisturizing hair care product that is gentle on your strands. This pair uses a sulfate-free solution to gently wash your curly extensions, leaving them silky and moisturized with a bright shine. It's no secret that wavy hair requires plenty of hydration. You'll need to up your extensions regimen because your Vietnamese wavy hair won't get the same natural oils and nutrients as your own hair.
Regularly wash your Vietnamese wavy hair hairstyles. Wavy hair takes more maintenance than straight extensions, as previously indicated. As a result, you'll have to wash your hair frequently. If you have sewn-in extensions, washing your hair once a week is plenty to keep your waves looking gorgeous and fresh. You should include a weekly wash session in your routine if you use wavy ponytail extensions or wavy clip-in extensions on a daily basis.
Hairstyles for Vietnamese wavy hair that are well dried. Avoiding heat is one of the finest things you can do for your curly extensions. Simply said, using too much heat on your extensions can cause them to look dry and drab. It's ideal to let your curls air dry after you've washed your hair. After all, you don't want your curls to be flat and frizzy. Allowing your curly extensions to air dry can also assist to preserve the quality of your extensions.
Lay Vietnamese wavy hair flat on a towel to air dry to keep things easy. To assist your curls keep their form, put your extensions on a hanger with a clothes clip. Allow your extensions to hang freely while drying if you have them stitched in. A hair diffuser might also help speed things up.
Brush your wavy Vietnamese hair well. To avoid matting and knots, brush out all tangles after each use. Make sure you brush out the waves before starting a new style. If you're working with straight extensions, use a paddle brush. If your hair extensions are curly or wavy, untangle them with a wide-tooth comb or a detangling brush while they're still moist.
Some popular Vietnamese wavy hair hairstyles
In actuality, there are a few basic forms of Vietnamese wavy hair that clients throughout the world prefer. Let's have a look at what they are.
Loose wave
Loose waves are a sort of wave hairstyle with a lot of curls that is loose. People are occasionally bewildered by the haircut, which resembles that of body wave hairs. Loose wave hair is defined as hair that has a loose wave and curl.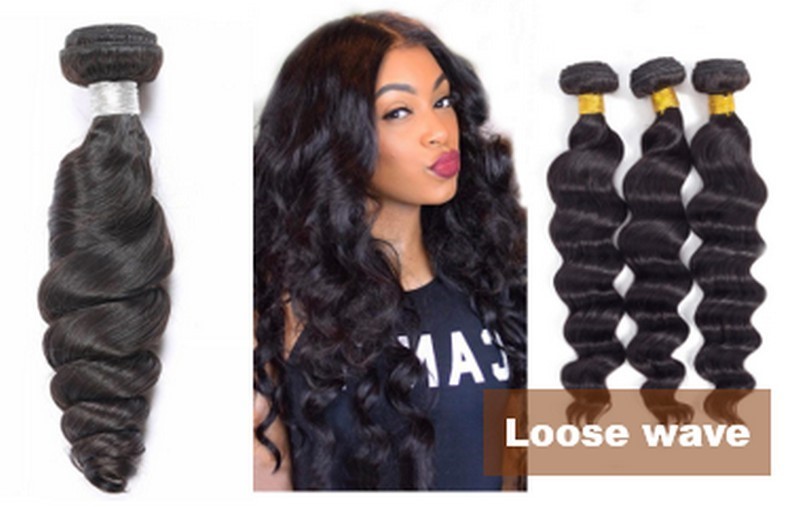 A loose wave's curl pattern is tighter and smaller than a body wave's. The curl pattern of free wave hair is popular because it is neither too tight nor too straight. Many women choose to wear it all year since it makes them look more natural and fluffy.
Body wave
Body wave hair is a type of loose hair that has a very natural appearance. It is one of the best hair extension styles for long hair for women. It has a wave pattern that is both straight and curly. The body wave's curls look to be more relaxed. If you're bored with your straight hair and want to try curls, the body wave will be your first pick. It may mix in with your natural hair, giving your hair a more natural appearance. Human hair extensions weft are commonly used in this type of hair extension.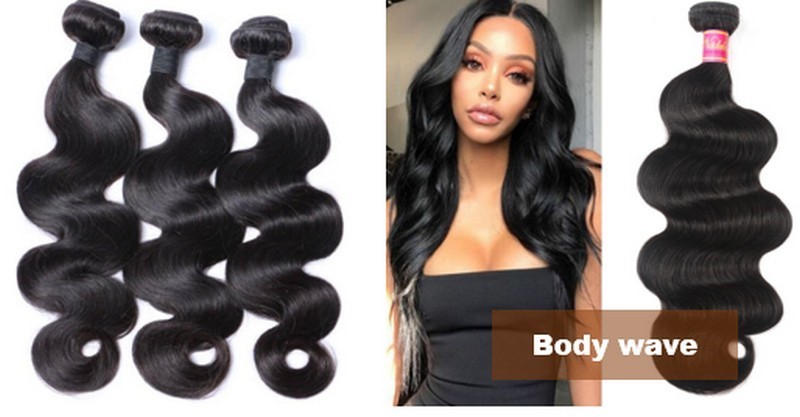 Deep wave
The versatility of body wave Vietnamese hair is a major reason in its market success. The body wave hair is of excellent quality, with a natural cuticle and a wide range of colors and textures.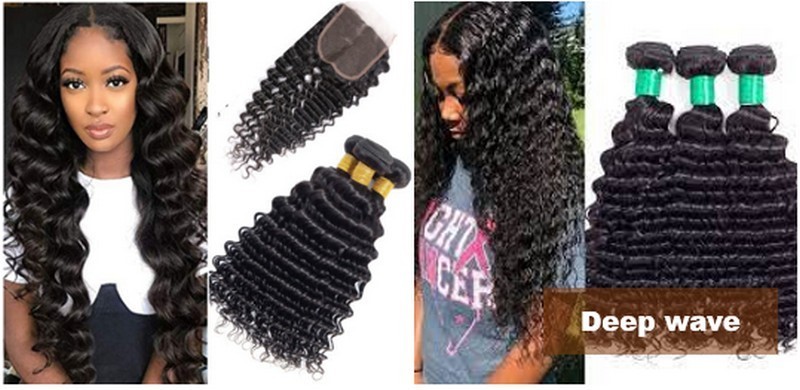 For a long time, this has been a cliche. Deep waves are the simplest to make and provide a carefree sensation. The untamed feature of your hair has an enticing quality to it; it provides the impression that it is rich and full of substance. The deep waves are also really attractive with carefully styled curtain bangs: https://www.scoop.it/topic/k-hair-factory-blog/p/4129429900/2022/01/13/5-best-ways-to-style-curtain-bangs-and-how-to-rock-them