Vietnamese hair has been more popular among people of all ages due to its elegance and beautiful appearance. Hair care, regardless of hairstyle, is thought to have an important effect in the longevity of hairstyles. If you read this article all the way to the end, you will most likely learn how to care for Vietnamese hair, including bone straight hair and other styles for which we gathered official information from hair specialists and consumer comments. Are you ready to try a new hairstyle that is bone straight?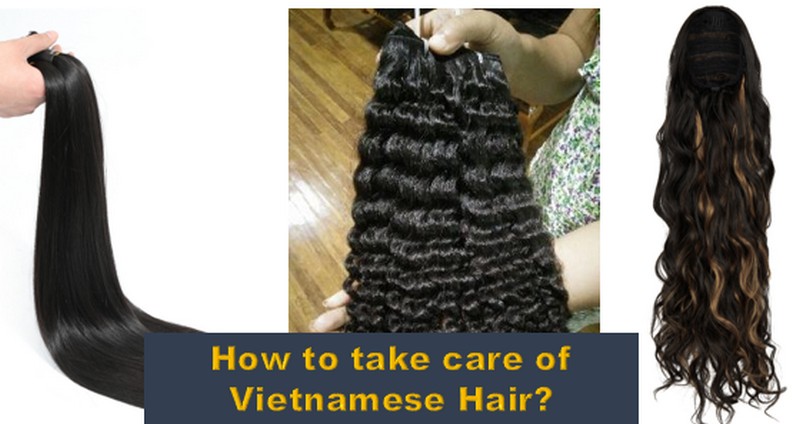 How to take care of Vietnamese Bone Straight hair?
The first and most important rule for caring for Vietnamese Bone Straight hair. Almost all hair issues may be traced back to the cleanliness of the hairstyle while in use. Washing your hair on a regular basis helps to keep your scalp healthy and free of excess oil and grime. When it comes to hair shampoo, customers should keep the following points in mind:
Choose the right shampoo
Mild shampoo is the same as one that is free of sulfates or chemical ingredients, which would wreak havoc on hair condition for a short period of time. As a result, your scalp and hair strands are gradually exposed to significant risk.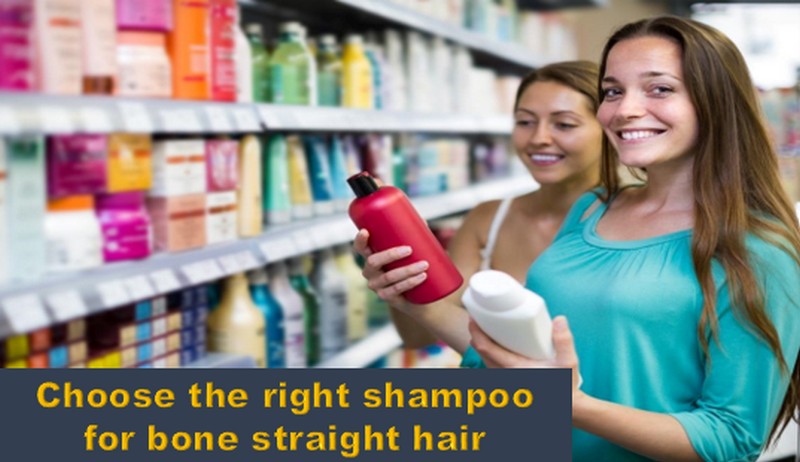 How often should you wash your hair? Hair conditions are also not excellent when done frequently or for a short period of time. In general, the length of time between washes is determined by the frequency with which you wear your hair, as well as the quality of your hair accessories.
Use conditioner properly
Shampoo is always accompanied with a hair conditioner to ensure that hair strands operate at their best. When it comes to taking care of Vietnam hair, there are a variety of options. Customers must first assess their hair issues, such as dryness, loss of moisture or hydration, or anything else, in order to select the appropriate and effective chemicals. Getting help from a hair salon or stylist if you have no clue about hair care products would be fantastic! Finally, instead of using drying equipment, consumers can allow their hair dry naturally following this procedure to avoid latent hair issues.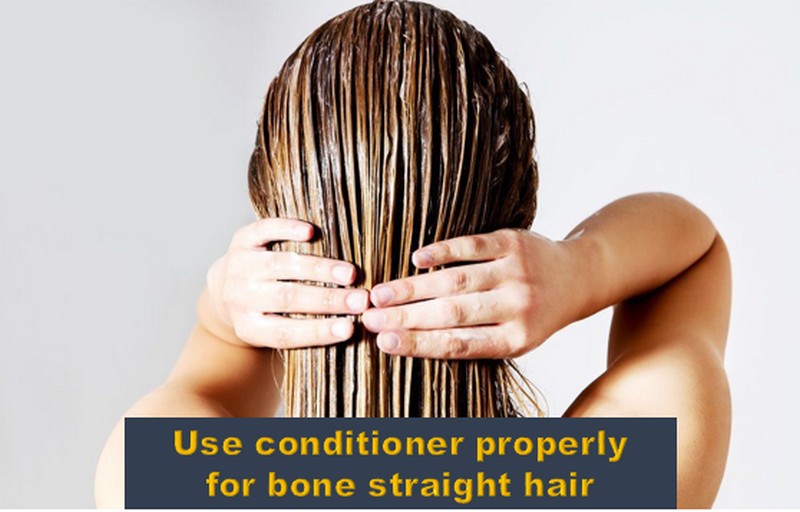 Use hair masks for Vietnamese Bone Straight hair.
The third advice we'll provide you for taking care of your Vietnamese bone straight hair is to use hair masks. With the usage of hydration and moisture supplementation through natural components exposure, hair masks have become a must-have process. Using natural or organic materials in your kitchen, in addition to hair mask products from high-end hair care brands, is a smart choice.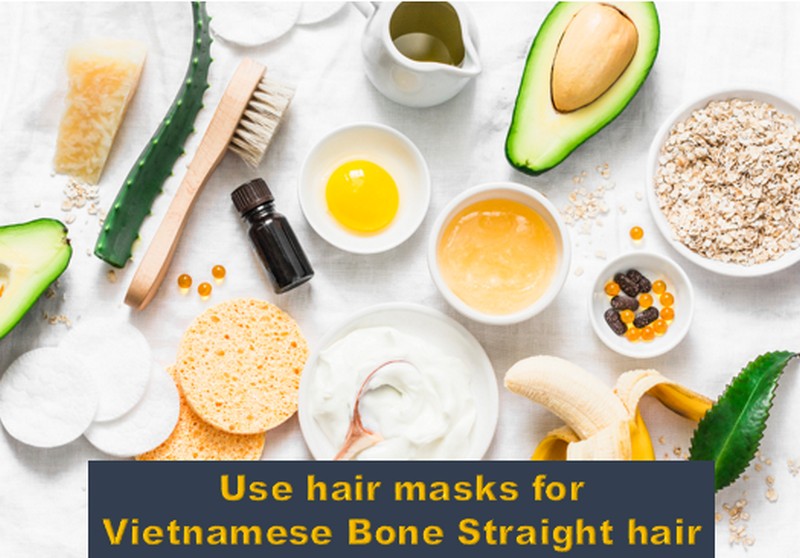 Limit heat elements on Vietnamese Bone Straight hair
We must acknowledge that we make excellent use of blow dryers and other styling appliances in our hairstyles. However, we can't ignore the detrimental influence of these gadgets on hair texture, which is one of the simplest and quickest methods to dry up the scalp. If at all possible, avoid using heating equipment to protect your hair as much as possible. If hair styling tools are a must-have, don't forget to prepare your hair in preparation by using a hair serum or hair spray, for example.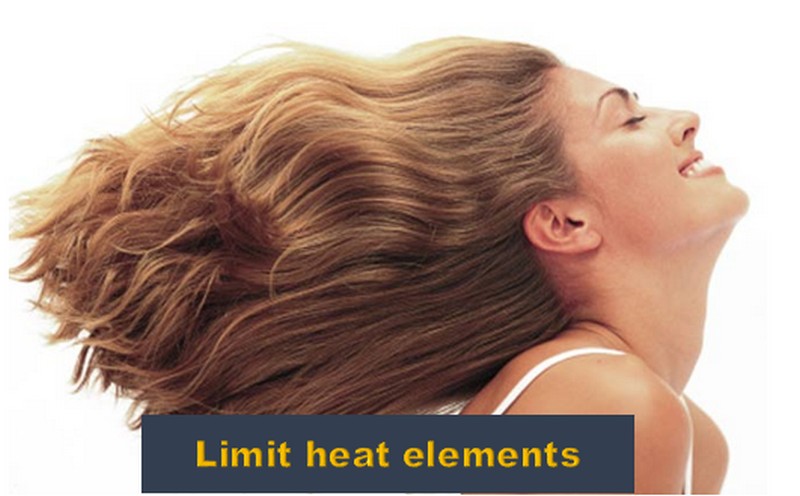 Furthermore, it is strongly suggested to utilize premium grade hair devices to reduce the harm to your hair styles for longer periods of time while caring for Vietnamese bone straight hair.
How to take care of Vietnamese curly hair?
Aside from the Vietnamese curly hair's long-lasting quality from best Vietnamese hair factory, remember to take care of this hairdo to keep this hair extension looking as good as new! When it comes to hair with any sort of Vietnamese curly hair, the users always pay attention first: Moisture! Here are five things to keep in mind when caring for your Curly hair:
Remember to only use a heavy-duty shampoo and moisturizer once or twice a week. Instead of using hot water to wash Vietnamese curly hair, use cold or room temperature water. When they're damp, don't brush them; instead, let them air dry if possible.
As much as possible, stay away from salt water and chlorine. Sulfates, according to hair experts, can cause hair to dry out. When heading to the beach or the gym, try putting your Vietnamese curly hair up.
Don't go to bed with Vietnamese curly hair since it irritates the scalp and tangles the hair. Otherwise, an easy remedy to this problem is to sleep with a satin pillow or a headscarf. It aids in the preservation of the shape of Vietnamese curly hair and the reduction of frizz.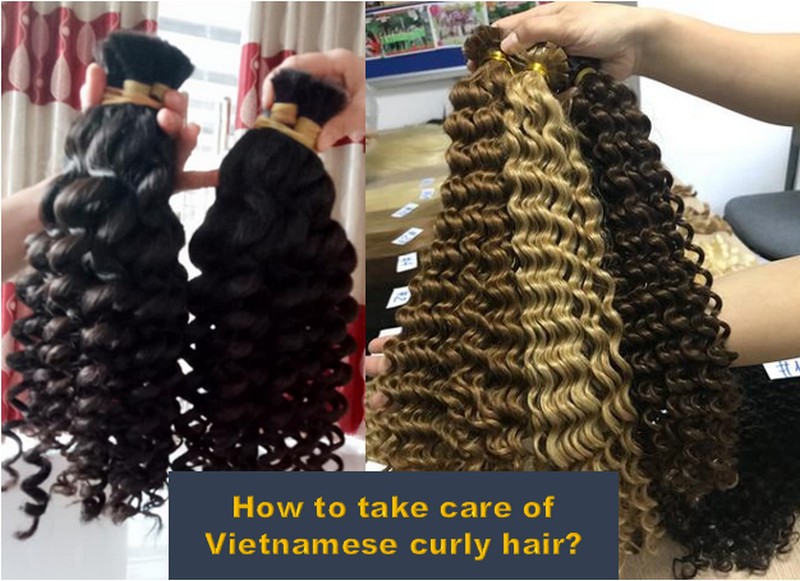 Tips in taking care of Vietnamese ponytail hair extensions?
It goes without saying that sticking to a hair-care program will make your hair look better and last longer. We're looking forward to hearing some of the suggestions below for preserving Vietnamese ponytail hair extensions.
For Vietnamese ponytail hair extensions, stay away from chemical hair care products: The first point to remember is to use sulfate and alcohol-free hair care products, as they are essential elements in hair care. In other words, users can use hair care products that contain natural ingredients or herbs that are safe for both the Vietnamese ponytail hair extensions and the scalp in the long run.
Vietnamese ponytail hair extensions should be washed and dried with care. After applying a specialist shampoo for Vietnamese ponytail hair extensions, a deep conditioning treatment should be used for a few hours, if not overnight. The goal of this phase is to replenish the hair's moisture and hydration. Of course, Vietnamese ponytail hair extensions should be washed at a comfortable temperature, neither too cold or too hot. Let's keep that in mind when we're using it! Finally, let your ponytail dry naturally on a towel before hanging it to dry entirely.
Brushing Vietnamese ponytail hair extensions properly: It's important to remember to brush Vietnamese ponytail hair extensions gently if you want them to last longer. Users must gather all hair before brushing Vietnamese ponytail hair extensions from the bottom to the top with a low speed brush. When the Vietnamese ponytail hair extensions are 90 percent dried, brush them. The wide-tooth comb may be used by the clients to simply eliminate any tangles.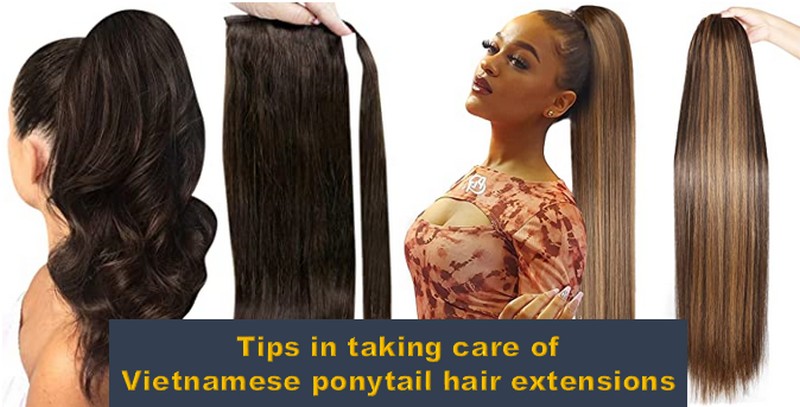 Having read the article, if you have intentions of importing hair from Vietnam, consult How to import hair from Vietnam. You will know all about the qualified and high-quality real human hair extensions: https://www.scoop.it/topic/k-hair-factory-blog/p/4129438111/2022/01/13/real-human-hair-extensions-the-secret-of-the-hair-business-has-not-been-revealed-k-hair-1-vietnamese-weft-hair-raw-hair-closure-and-hair-extensions